By- Uma Pranathi Narayan
Delhi is synonymous with all things that describe and make India. Not only because it is the capital city of the heterogeneous nation but because it is an amalgamation of culture, tradition, colour, grandeur, vibrance and festivity. Through its amazing aura, radiates the spirit, soul and love of Delhiites for living larger than life. One defining factor of the magnanimous Delhi city is the gut roaring aromas that engulf its scanty streets. One cannot help but drool over the magical madness of its varied cuisines. Here are some popular eat outs in the Delhi NCR region you cannot afford to miss: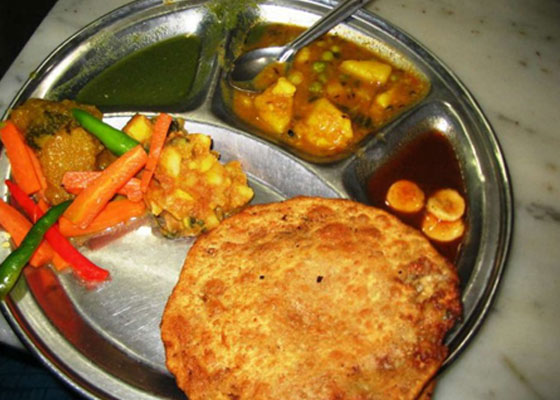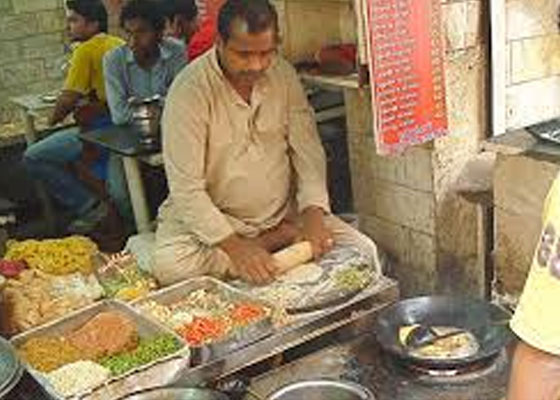 The Uber-Famous Chandni Chowk: If you want to show a foreigner the absolute essence of India, take them to the streets of Chandni Chowk in Delhi where the treats at Paranthe Wali Gali are almost equivalent to a king's feast. Aloo Parantha, Gobi and Mattar will make your tongue sweat while you will be boggled by choices and varieties that range from paneer parantha to dry fruit parantha and more. Relish in the scores of chaat bhandaars along the street and lose yourself in their tongue clapping flavours. Why don't you also try the kulfi, the Indian ice cream dessert that will put vanilla and chocolate flavours to shame.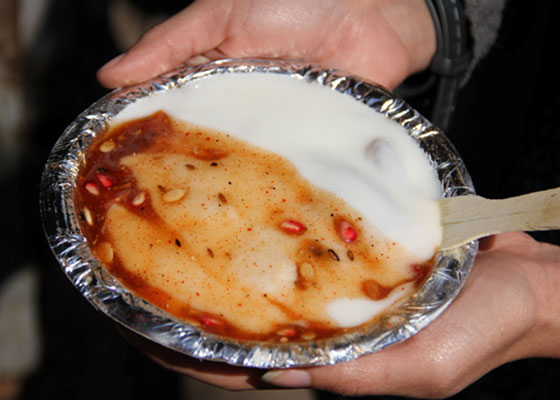 Another must-visit stop at Chandni Chowk is the world famous Dahi Bhalla centre  in all of Delhi – Natraj Ke Dahi Bhalle. One of the customers themselves quote "The creamy curd over the crushed bhalla sprinkled with the masala and red chilli powder makes for a visual delight. The spoonful that you put in your mouth melts away and soon you will be scraping the leftover from the sides to enjoy it a while longer." There is no doubt or wonder that it is the tastiest gooey mess you can fill your tummy and heart with!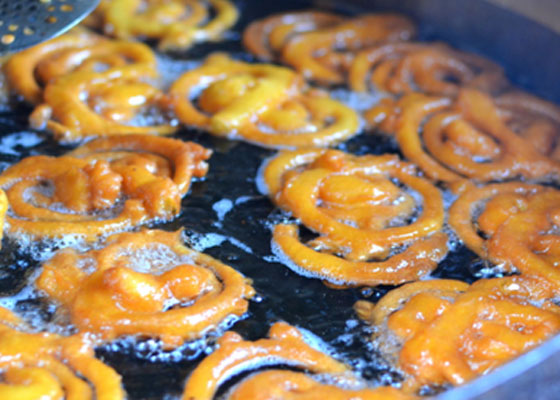 Who can forget the Old Famous Jalebiwala? His mouth oozing, hot and piping jalebis are the outright soul food which will transform your bad day in a jiffy. These jalebis are famous for their size and thickness. A single piece can weigh up to 200 grams or more! No other shop can match this quality or quantity.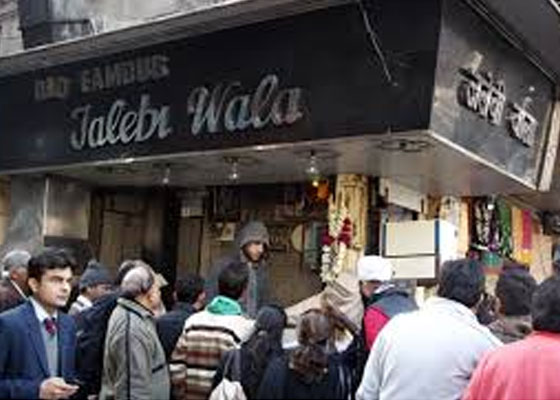 Near the end of the adventurous and colourful food journey at Chandni Chowk, you will find yourself at Moti Mahal at Darya Ganj to treat your tummy with a royal rendezvous. Their world famous Butter chicken and Tandoori chicken will give you a happy bloat.
Then there is Lakshman Dhaba in IIFT near the Qutub Institutional Area is where you can find amazing and sumptuous food with great value for money. Revisit and relive your college memories as you dig into their yummy paranthas and mouth watering Chinese options. Bittoo Tikki Wala, popularly known as BTW and Delhi Chaat are two fool proof destinations to enjoy and relish in yummy tikkis and the USP of Delhi i.e. the Chaat. Khan Chacha, Indian Coffee Place and Keventers now known as Shake Square near Connaught Place are the go to hubs for youngsters.
Golgappas from Market Number 2 near CR Park are to die for! Ask them to make it extra spicy to be hypnotised by the pleasure of steam oozing out from your ears and water escaping your eyes and nose. Ama restaurant near Majnu ka Tilla is an absolute regional favourite. Their momos and Tibetan food sell like hot cakes and will take uplift your aesthetic senses to its peak pleasure. Last but definitely not the least there is Bamboo Cafe in Kamla Market for the choicest quality and quantity of sumptuous street food.
In addition to all of this, there are kababs and katti rolls make their presence and lingering taste felt in the spectacle called Delhi! The street food of Delhi is not just for Pet Puja, it is a celebration – of friendship, brotherhood and the meaning of what it takes to make Delhi the "Dilwalon ka Shehar."